Romilly's HART® and Fieldbus Web Site
---
New HART Technical Overview Booklet
Copyright © Romilly Bowden 2018.
---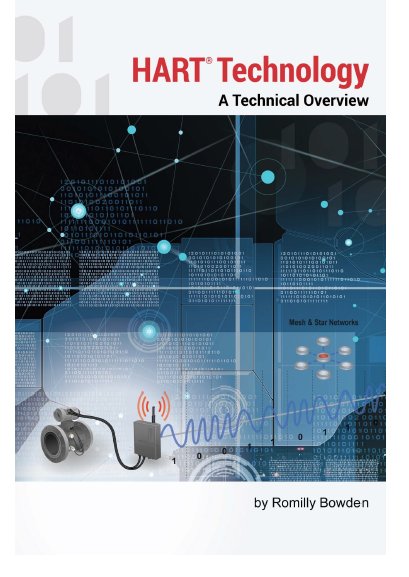 This expanded edition of my booklet, covering HART Revision 7, WirelessHART and HART-IP, is available at last!>
There is a list of chapter headings here. If you would like to see the entire list of contents, "look inside" on the Amazon website, once you have found the book.
It won't tell you everything, but it will give you a good start in understanding how HART works and what you can do with it.
Buy it NOW from Amazon UK or search your local Amazon for "HART technology overview"!
Errata (should there be any!) will be published on this website. Please check from time to time.
---
Previous editions
If you have a copy of my earlier editions (blue, A5 size), please note, there has been some confusion about the size limit for the HART data field. In early printings, the booklet several times mentions 25 bytes, but this must not be regarded as a specified absolute limit. See the HART data field for more information on this.
Editions printed between February 2002 and February 2004 may contain an error in figure 3-4. See more information.
Editions published by the HART Communication Foundation (HCF_LIT-020), please see the errata here.
---


---
Home
Top of page
---